霊夢
A downloadable game for Windows
I know nothing about Touhou so the lore is really bad please leave me alone 4chan
Bullet hell and hack & slash. What could go wrong. Experience the Netherworld as Reimu Hakurei and save the day from evils brewed from the odd and charming ill-attention to canon lore!

Made for the Touhou Jam 2018 https://itch.io/jam/touhou-jam, made in less than 3 days!
Note: This game has no audio. Quite a lot got cut off due to time constraints, including anything regarding auditory senses. Please enjoy this game with some of your own choice background music for the best experience!
Marisa's Tip #4: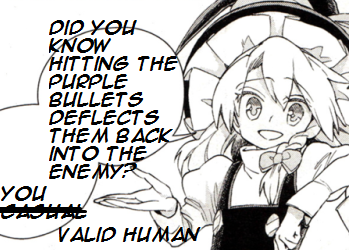 Comments
Log in with itch.io to leave a comment.
it's good! I continue to love your style
Hey! I really like this project, so if you're going to continue the game I'd love to help with the sound! You can find me on Discord (dera#4141)